Positioning you for the next level of success
A high-quality Brand & website builds your credibility.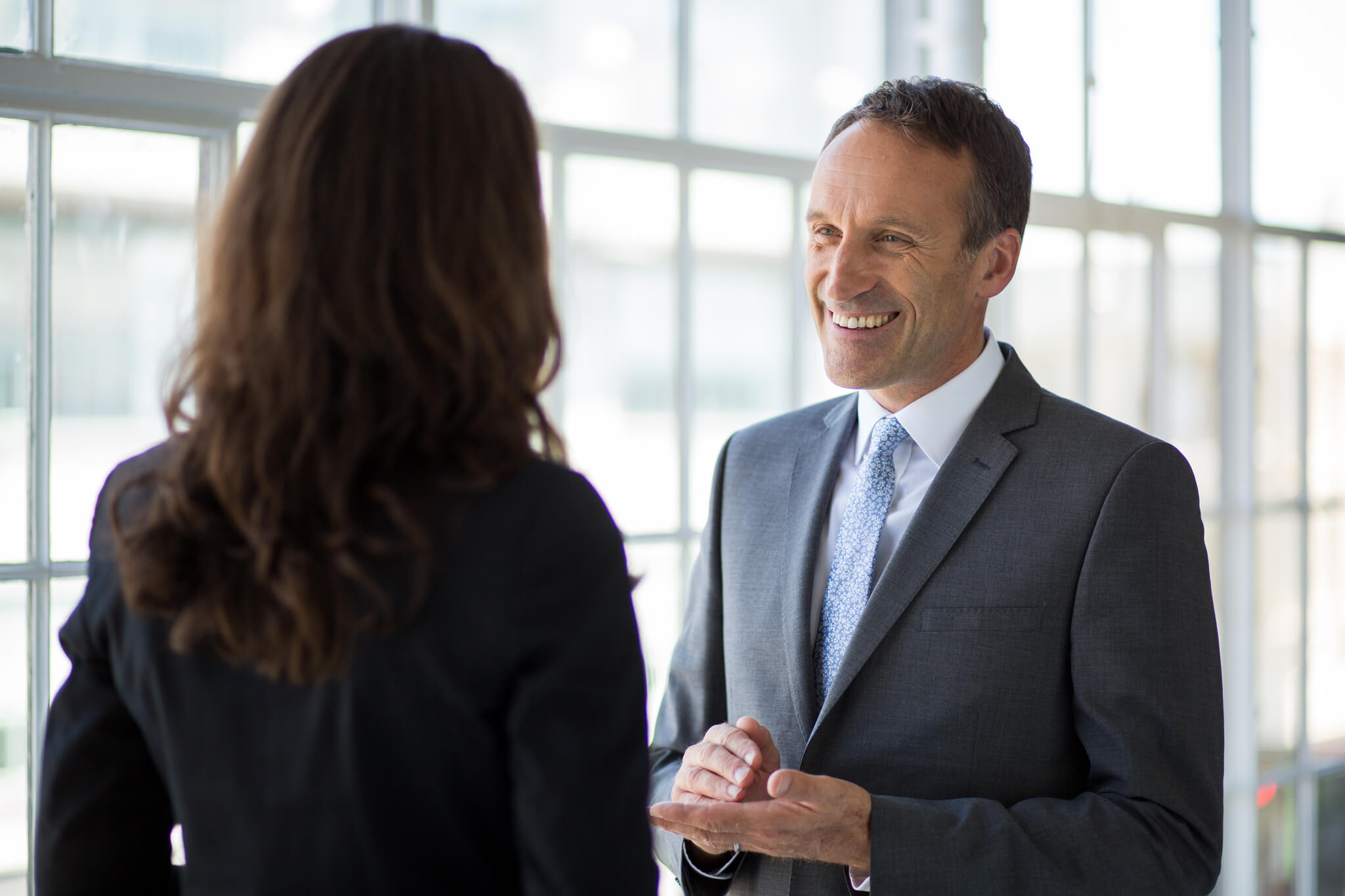 When people Google you, what do they find?
Anything less than a stunning online presence that clearly articulates the value you have to offer is a missed opportunity.
It's time to let your website create the stunning first impression that will propel your career or business to the next level.
Even if you...
...think no one's searching for you (studies show hiring managers and consumers are now taking to the internet to conduct their own research before deciding who to hire)
...don't like talking about yourself (your website can do it for you - 24/7)
...aren't good at self-promotion or networking (you can still stand out online)
...prefer for your hard work to speak for itself (your online presence allows you to reach a larger audience than you otherwise would)
...have a relationship or referral-based business (research indicates people are more likely to make referrals to people who have a high-quality website).
Here's what's included in your full-service Brand & Website Package:
<!- TIMELINE ITEM -!>

STEP 1

Brand Strategy & Positioning

Once your initial deposit's been paid, we'll book your 6-8 week personal branding project into our calendars so you'll know exactly what's happening when.

You'll then receive a questionnaire and set of assessments to complete before our deep-dive, 3-hour Brand Strategy Session where we'll get to know you and what you want to be known for.

<!- END OF TIMELINE ITEM -!> <!- TIMELINE ITEM -!>

STEP 2

Brand Blueprint & Style Guide

Further to the information you've given us, we then do our own research to understand the audience you want to influence as well as the competition in your field.

Using all this data, we make a strategic decision about how to position your personal brand and develop a personalized Brand Blueprint Blueprint for you. From your elevator pitch to the visual design elements (logo, colors, fonts) to your brand voice, this is the document that you (and any future marketing collaborators) can reference to ensure you stay on-brand.

Once you've had a chance to review our draft, we'll meet to answer any questions you have about the choices we've made and take your feedback on board before finalizing.

<!- END OF TIMELINE ITEM -!> <!- TIMELINE ITEM -!>

STEP 3

Copywriting

Now that we have a clear direction for your brand, we'll start writing the content for the main pages (up to 5) of your website (this is TBD with you but commonly includes: Home, About, Services, Resources, Contact).

If you want to have any additional, thought-leadership content (blog posts, videos, white papers, etc) included when your website goes live, you will submit that to us during this step of the process.

<!- END OF TIMELINE ITEM -!> <!- TIMELINE ITEM -!>

STEP 4

Photoshoot

To create a powerful visual narrative that amplifies your written brand story, you will be treated to a fully-directed, half-day photoshoot (location/s TBD with you).

We will provide you with a photoshoot plan in advance, including a shot list and guidance on what outfits and props to bring, so you can feel fully prepared.

On the day, our experienced team will put you at ease, recommend poses and angles that look great, and guide you every step of the way.

<!- END OF TIMELINE ITEM -!> <!- TIMELINE ITEM -!>

STEP 5

Website Design & Development

We'll integrate a selection of the best photos from your photoshoot, the visual design elements of your brand, along with the copy we've drafted and any articles you've chosen to write into a professional, state-of-the-art Squarespace website.

Once you've had a chance to review your draft website, we'll meet to answer any questions you have about the choices we've made and take your feedback on board before finalizing. We'll also send you the second and final invoice for your project.

<!- END OF TIMELINE ITEM -!> <!- TIMELINE ITEM -!>

STEP 6

Go Live

Once your final payment's been made, we'll meet to transfer ownership of the website to you and guide you through the process of purchasing your Squarespace account, connecting your domain/url, setting up your website privacy policy (as may be required by local laws), and making your website live (though it may take 24 to 72 hours for the changes to propagate throughout the web).

Our team is also happy to show you how you can easily make updates to your site going forward (adding a blog, updating your bio, etc).

<!- END OF TIMELINE ITEM -!>
What's your investment?
How much is your unclear personal brand and value proposition costing you? How many potential customers or can't hear your offer in the sea of noise? How many people are passing up your consulting? Can potential customers or hiring managers understand why they need your services? A lack of clarity may already be costing you a great deal.
If that resonates with you you, our flat-rate, all-inclusive Brand & Website Package is the transparently-priced, no-surprises solution you've been looking for.
full-service brand & Website Package
$15,000 USD
Your all-inclusive package delivers:
Brand Strategy & Positioning
Brand Blueprint & Style Guide
Copywriting (up to 5 standard website pages)
Half-day Photoshoot (location to be agreed with you)
Beautiful, Mobile-Responsive Website (built on Squarespace)
Frequently Asked Questions
Do you offer social media, ghostwriting, PR, or other marketing services? . . .
No, at Personal Brand Agency we specialize in nailing your brand and value proposition and showcasing it in a stunning website. We are happy to recommend other service providers that can build from the brand foundation we build for you and help with ongoing marketing activities if desired.

What is the difference between branding and marketing? . . .
Broadly speaking, your brand is what you want to be known for and all of the collateral that helps to convey that story (website, photography, elevator pitch, etc) while marketing is the outreach activities that get you in front of people (networking, social media, public speaking, etc).

We've seen too many people waste their valuable time on marketing initiatives that dilute their brand, confuse the market, and don't actually help them reach their goals. That's why we recommend starting with building a strong brand foundation as your strategic first step.

Marketing - done well - can help you amplify your brand message and put you in front of the right people but investing in marketing before crafting your brand is a bit like putting the cart before the horse - if you haven't clarified what you want to be known for, who you want to reach, and how to articulate the distinctive value you have to offer (all part of your personal brand), then how can you make sure you target the right audiences, deliver a message that resonates with them, and develop content that will take you where you want to go?

Where is your team based? . . .
We serve clients all around the world (and travel to them to conduct their photoshoots!) but our headquarters are located in Boston, USA and Auckland, NZ.

Can you send me a proposal? . . .
As our signature service - the all-inclusive Branding & Website Package - is what we specialize in delivering and is described in full on this page, we do not invest time in generating proposals.

We understand that finding the right branding partner for your needs is important so to support you in your decision-making, we offer a 45-minute Discovery Call to answer any specific questions you have before you buy.

If we do decide to work together we will provide you with a contract and project schedule for your review so that you know exactly what will be happening and when.

Can you brand my product or organization? . . .
No, we specialize exclusively in personal branding, helping individual professionals and service providers clarify their unique value proposition and make a stunning first impression online.

Can I have just the branding or just the website? . . .
Not from us. Some other agencies offer you a pick-n-mix menu of random branding and marketing services to select from but we know from experience that starting with a solid brand foundation gets our clients results.

We are commited to delivering a high-quality, results-oriented online presence for each and every one of our clients and we do this through our exclusive, end-to-end branding and website process.

Another benefit of our approach? You know exactly what's included in your full-service package, which is priced transparently as a flat-rate fee. No surprises.

Can you use a logo/photos/copy I already had made? . . .
It's something our team can consider but cannot guarantee in advance of starting work with you.

Unlike some other brand agencies, we are meticulous and deliberate about every brand and design choice we make, purposefully checking that it aligns with your brand strategy, fits cohesively with your other brand elements, and will effectively position you for success.

Please bear in mind as you make your decision about whether to work with us that in service of delivering you a high-quality end result, we require that you be open to our advice and recommendations.

Can you help me determine my career or business direction? . . .
No, we do not provide career or business coaching. You must be clear on the direction you want to head in before we start work on your brand.

Can you help with reputation management? . . .
Please note we are not a specialist reputation management firm and do not provide ongoing services.

That said, a personal brand and website that positions you the way you want to be seen going forward and deftly weaves your past into your current brand story could be a useful part of your rebranding approach.

On our Discovery Call, we will let you know if we think we can help with your specific situation.

Do you provide a results guarantee? . . .
No, Personal Brand Agency cannot and does not guarantee any particular career, business or financial outcomes.

Traction will sit with your ability to build the right relationships, to have the right conversations, and to effectively portray your value. The brand and website we build for you in this regard is a starting point. Not achieving success in your future endeavours does not constitute a problem with the brand we build for you.

We will build you a strong, commercially viable and unique brand and value proposition, aligning your experience to your future direction. Your role will nevertheless be to go forward and pitch your case and the importance of this pitch should not be underestimated.

That said, many of our past clients report that the branding process empowered them with clarity and language that increased their confidence in articulating the value they have to offer.

Do I need to have a domain name/url before working together? . . .
No but you will need one in order to go-live with your website.

For personal brands we usually recommend purchasing a domain with your name in it but if you don't have one yet or aren't sure which one to get, we are happy to guide you through the process of choosing the right one for you.

How does the photoshoot work? . . .
While the majority of our work together will be done online via Zoom, the photoshoot is the one part of the process that will be done in person. For this we typically travel to our clients or meet in the nearest metropolis with an international airport.

On the day of your photoshoot, you simply need to bring a bag with the outfits and props we discussed and arrive with your hair/makeup/nails/clothing looking as you would when meeting a client.

Authenticity is critical for building trust today so we want the photos to accurately represent you. It may sound boring but from a trust-building perspective, it's actually best when a person who's seen your website then meets you in person and thinks, "I recognized you immediately. You look just like I expected."

How can I be a great client? . . .
Such a great question, thank you for asking.

You'll get the most out of your branding experience when you:

~ know what direction you want to head in before we start the branding process

~ provide lots of detail up front before the Brand Strategy Session (yes, that ideal client avatar you drafted, your latest CV/resume and/or that podcast interview you're proud of are all great inputs to help us get to know you better!)

~ keep to the project timeline, providing thorough and timely feedback at the designated points in the process

~ trust our expertise - we understand that you may feel a bit nervous in front of the camera or weird the first time you see your face all over your website but rest assured, you are in safe hands and our recommendations for your brand and website are based on what we believe will serve you best in moving towards your goals.

What does the package price not include? . . .
Our package rate does not include any ongoing third-party services you need to keep your website up and running. This includes Squarespace hosting and your domain/url.
Do you offer a payment plan? . . .
Yes, we split the Branding & Website Package payment up into two equal parts: 50% is due up front to secure your project in our calendar and the remaining 50% is due before we hand the website over to you for go-live.

Can we work together in person? . . .
Due to our team's intense global travel schedule, most of our work with you will take place virtually (via Zoom calls, Google Docs, and email) except for the photoshoot, which will obviously be done in person.

Can you build my site on Wordpress (or another platform)? . . .
No, we build exclusively on Squarespace because:

~ It's easy for you to make future changes to your website yourself (without being dependent on a developer)

~ Search Engine Optimization (SEO) is baked in so you don't need any extra plugins

~ It's support platform is extremely comprehensive and it offers 24/7 customer service so you can always get answers to your questions via email for free

~ SSL keeps your website secure

~ It's mobile optimized so you can trust you site will work across all devices.

How much of my time do you need during the project? . . .
Even though our team will do most of the heavy lifting to craft your brand and website for you, we still require your input throughout the project to ensure the accuracy and authenticity of what we create.

Please set aside at least three hours per week throughout the project, plus a half-day the week of your photoshoot, to provide input and feedback to our team.

Ready to take the next step?